Philosophy
Whatever are your passions, interests and ambitions, travelling with

WHITE FORMENTERA

is the best guarantee to fulfil them.

WHITE FORMENTERA is the result of study, style, elegance and passion, which led us to choose exclusive hotel facilities in the isle of Formentera, to entrust our hosts exclusively to scheduled flights of important airlines, cooperating with the best tourism and hospitality organizations and local tour guides.
Your needs and desires are essential to us, therefore asking for a personalized travel quotation, you will discover various solutions.
Itineraries, combinations between destinations, personalized tours, the Limousine service from your house to the airport: we are fully at your disposal to satisfy every need and we try to work with the desire and certainty to carry out our task with professionalism and with an handcrafted approach as if we were tailors preparing a custom-made dress...
YOUR TAILOR-MADE JOURNEY...
BECAUSE A SPECIAL JOURNEY NEEDS SPECIAL PEOPLE
"Let us undertake the task to give you a dream,
We'll let you the pleasure to live it."
WHITE FORMENTERA
Because in our view particulars make the difference... a matter of details!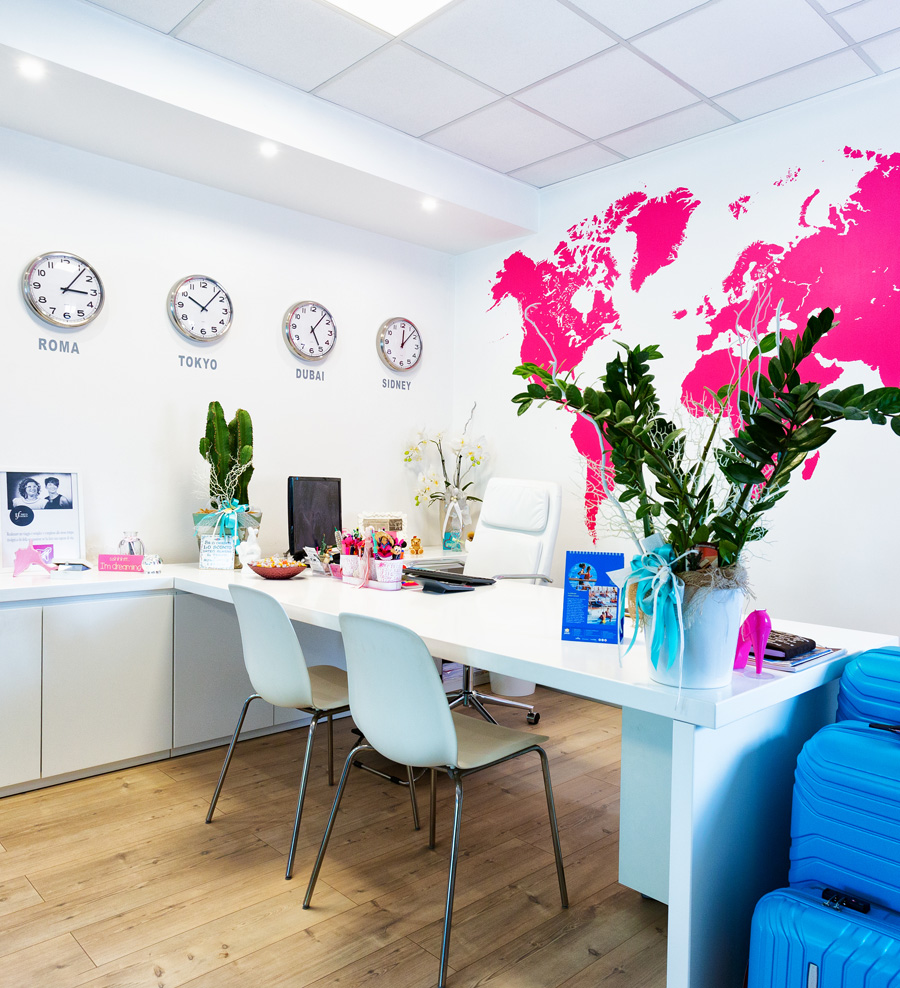 THE TOUR OPERATOR
L'UFFICIO DEI VIAGGI is a travel agency which is able to provide you with the best of the destinations it is used to work with: prestigious airlines rigorously offering scheduled flights, the highest level hotels, niche products; excellent quality of facilities; complete customer assistance.
The care for details implies a rigorously tailor-made service, highly personalized, to satisfy the requests of an increasingly diversified target.
L'UFFICIO DEI VIAGGI was born in January 2013 after more than ten years of experience in the field of tourism. It is an individual agency by choice: this characteristic enables us to be extremely flexible and capable to meet the most varied demands of our customers. We take advantage of the collaboration with the most important Italian tour operators as Gruppo Alpitour, Costa Crociere, Club Med, MSC, Eden Viaggi, Idee per Viaggiare.
In May 2016 our agency modernized its look and philosophy, changing into a travelconceptstore (one of the few in Italy), which is able to provide an exclusive collection of Roncato bags and a bookshop offering a wide selection of Lonely planet guides and City Guides Louis Vuitton.
Today, after months of efforts, we are ready for a new adventure... WHITE FORMENTERA.

After the latest experience in Formentera, in August 2016 the Luxury Brand WHITE FORMENTERA, was born. It focuses purely on highly demanding customers, providing prestigious services "over the top".